FINAL STATS FOR #IPD21 ON TWITTER:
14,602,500 Impressions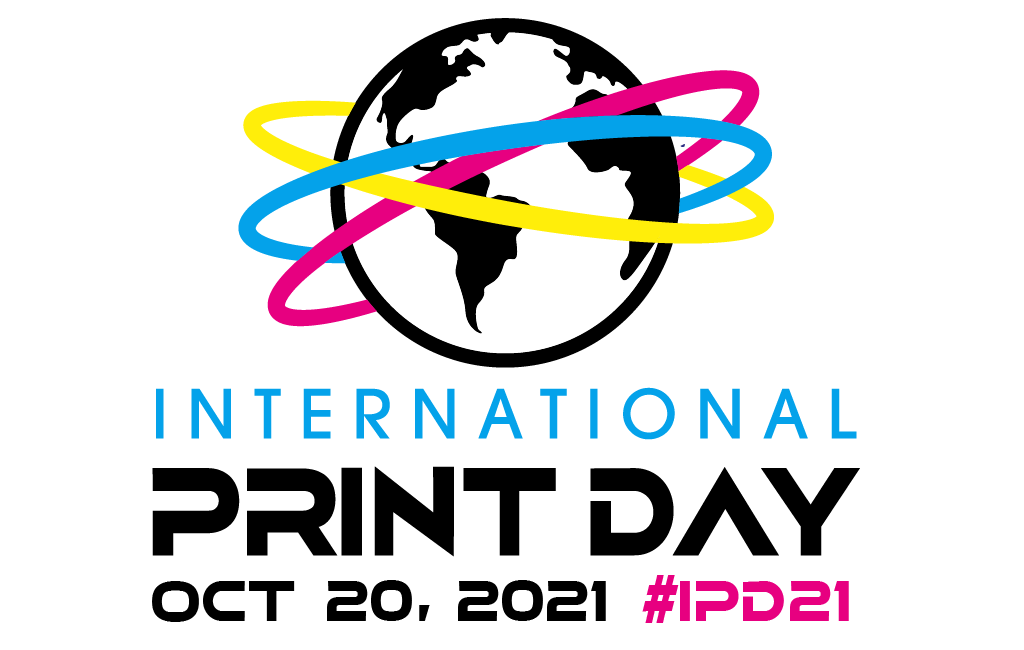 JOIN US TO CELEBRATE INTERNATIONAL PRINT DAY (#IPD21) ON OCTOBER 20, 2021  –  AND FOR A PROJECT PEACOCK EVENT ONLINE ON OCTOBER 19 AT 6 PM ET TO KICK IT OFF WITH SPECIAL GUEST FRANK ROMANO!
Declare Your LOVE for Print and Participate in 24-Hours of Global Knowledge Sharing Through Social Media.
TO JOIN IN THE FUN INCLUDE #IPD21 IN YOUR SHARES. EASY!
Our theme this year is #PrintAgain.
It represents the revival of print in the marketing mix.
#PrintAgain can also represent results… The project worked – LET'S PRINT AGAIN!
Include #PrintAgain with #IPD21 in your shares and let everyone know why PRINT is better than ever.
Click images to download #IPD21 poster and hashtags created by Craig Bower, Design That Rocks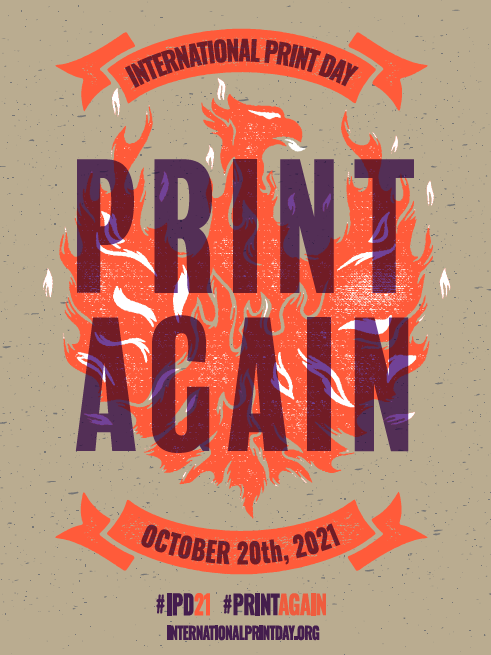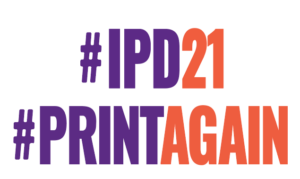 This ZIP FILE is .ai with fonts outlined and has all of the elements separated on different layers, so you can manipulate, change colors, techniques, and create your own interpretation. Contact Craig if you have any issues or need some help!
Download the International Print Day logo designed by Christine Alexander, Creative Squirrel Studio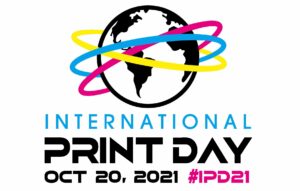 Join our mailing list to receive News From The Printerevrse – our monthly mailing of printspiration and topical sales and marketing content, and please connect with us on SOCIAL MEDIA!
HELP PRINT TREND THE PLANET!