FINAL STATS FOR #IPD19 ON TWITTER:
542 Contributors  / 3051 Tweets / 12,180,941 Impressions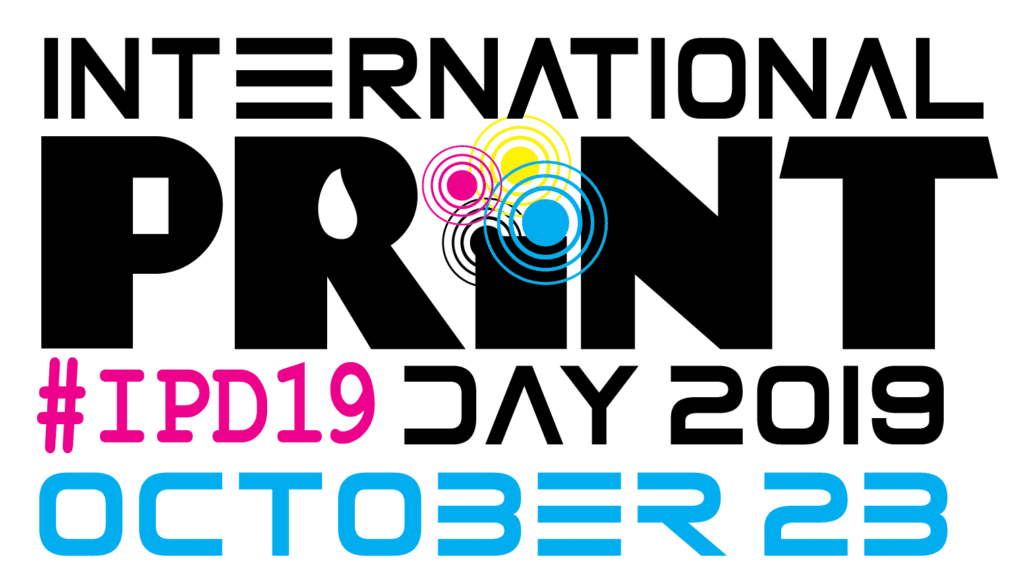 JOIN US TO CELEBRATE INTERNATIONAL PRINT DAY (#IPD19) ON OCTOBER 23, 2019
HELP PRINT TREND THE PLANET!
Declare Your LOVE for Print and Participate in 24-Hours of Global Knowledge Sharing Through Social Media.
LET EVERYONE KNOW HOW WE CREATE AMAZING #PRINT2GETHER … COLLABORATION IS OUR 2019 THEME!
Thanks to Craig Bower from Design That Rocks for donating his time and talent, and providing #IPD19 poster and logos for all of us to use!
If you are attending PRINTING United, Konica Minolta and MGI have printed and digitally enhanced International Print Day posters for attendees. The posters were printed on Accurio 6100 & AccurioWide 100 presses and then embellished on a JETvarnish 3D S press. Attendees are welcome to pick up free copies in the KM/MGI booth (9536) and the Print Media Centr booth (12141) while they last.
Join the mailing list for news and information about International Print Day, and please connect with us on SOCIAL MEDIA!
DOWNLOAD #PRINT2GETHER LOGO PDF