JOIN US TO CELEBRATE INTERNATIONAL PRINT DAY (#IPD23) ON OCTOBER 25, 2023
Declare Your LOVE for Print and Participate in 24 hours of Global Knowledge Sharing Through Social Media.
TO JOIN IN THE FUN INCLUDE #IPD23 IN YOUR SHARES. EASY!
---
NEW THIS YEAR!!
International Print Day Conference to coincide with Print Across America.
---
Download a PDF of the IPD logo designed by Christine Alexander, Creative Squirrel Studio
Download our annual IPD Poster designed by Craig Bower
IPD23_Print Connects Poster_Bleed  /  IPD23_Print Connects Poster_Non-Bleed
#PrintConnects is our theme for 2023. Fill in what 'print connects' means to you, take a pic, and share it on social media including #IPD23 and #PrintConnects. Share the poster with your print customers, students, and print enthusiasts around the world.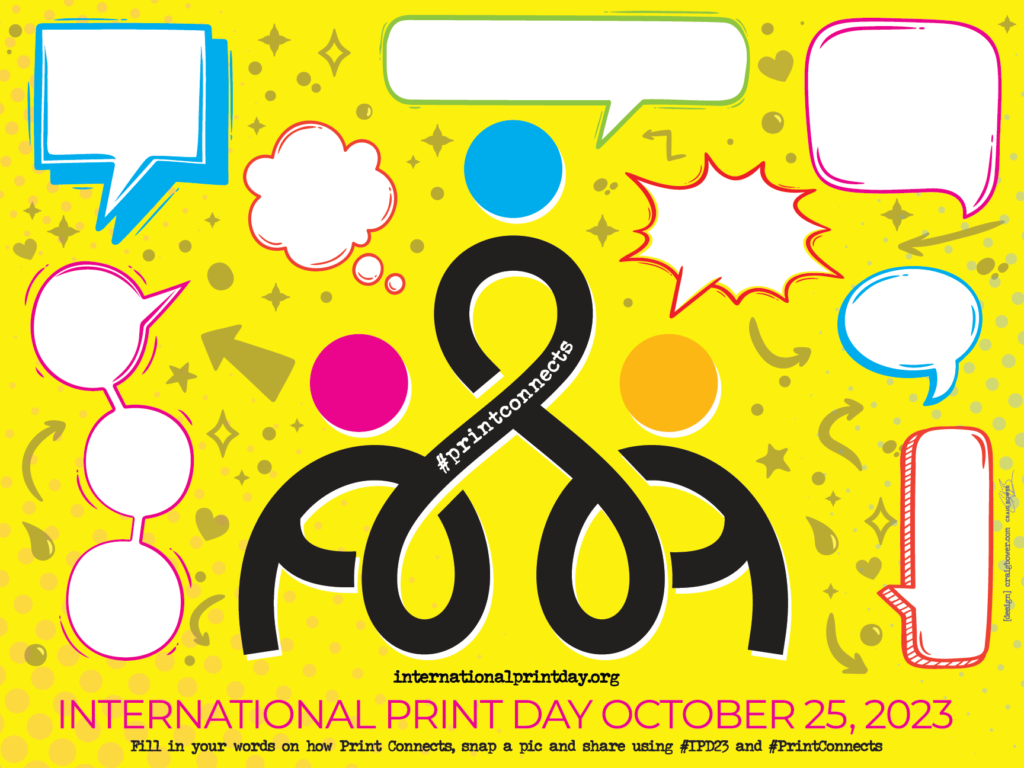 Join our mailing list to receive News From The Printerverse – our monthly mailing of printspiration and topical sales and marketing content, and please connect with us on SOCIAL MEDIA!
Check out what's playing at ProjectPeacock.TV – streaming printspiration and education to the Printerverse!
HELP PRINT TREND THE PLANET!