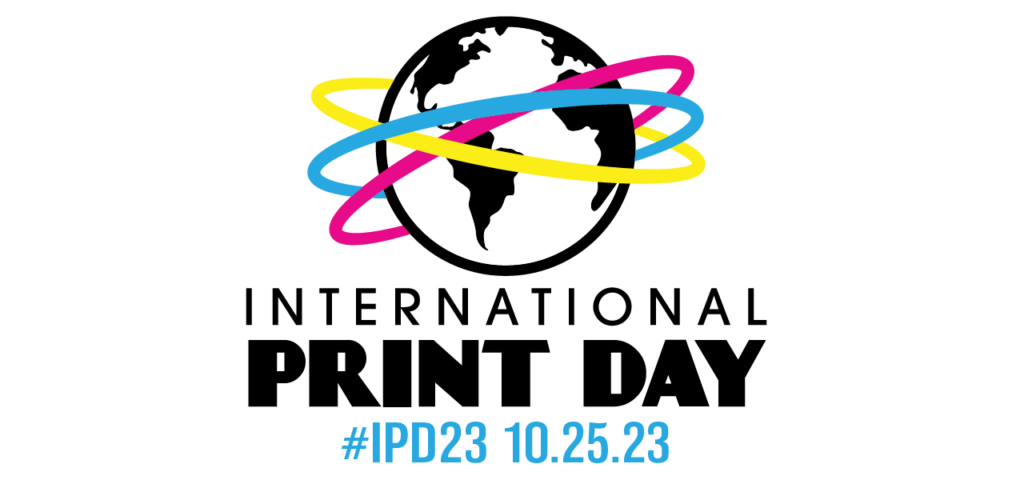 JOIN US TO CELEBRATE INTERNATIONAL PRINT DAY (#IPD23) ON OCTOBER 25, 2023
Declare Your LOVE for Print and Participate in 24-Hours of Global Knowledge Sharing Through Social Media.
TO JOIN IN THE FUN INCLUDE #IPD23 IN YOUR SHARES. EASY!
---
NEW THIS YEAR!!
International Print Day Conference to coincide with Print Across America.
Looking for speakers and sponsors for this HISTORIC, 10-hour, online event!
---
Check back in September to download our annual IPD poster from Craig Bower, Design That Rocks and the IPD logo designed by Christine Alexander, Creative Squirrel Studio
Join our mailing list to receive News From The Printerverse – our monthly mailing of printspiration and topical sales and marketing content, and please connect with us on SOCIAL MEDIA!
Check out what's playing at ProjectPeacock.TV – streaming printspiration and education to the Printerverse!
HELP PRINT TREND THE PLANET!