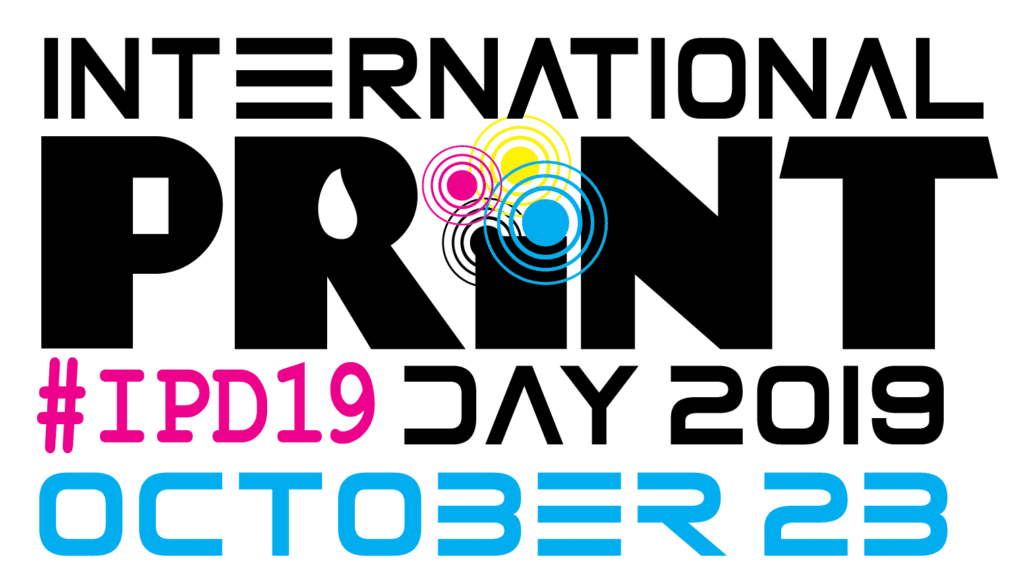 JOIN US TO CELEBRATE INTERNATIONAL PRINT DAY (#IPD19) ON OCTOBER 23, 2019
HELP PRINT TREND THE PLANET!
Declare Your LOVE for Print and Participate in 24-Hours of Global Knowledge Sharing Through Social Media.
LET EVERYONE KNOW HOW WE CREATE AMAZING

#PRINT2GETHER

… COLLABORATION IS OUR 2019 THEME!

DOWNLOAD #PRINT2GETHER LOGO PDF
Thanks to Craig Bower from Design That Rocks for donating his time and talent, and providing #IPD19 logos for all of us to use!
Watch this site for #IPD19 news and information, join the mailing list, and please connect with us on SOCIAL MEDIA.