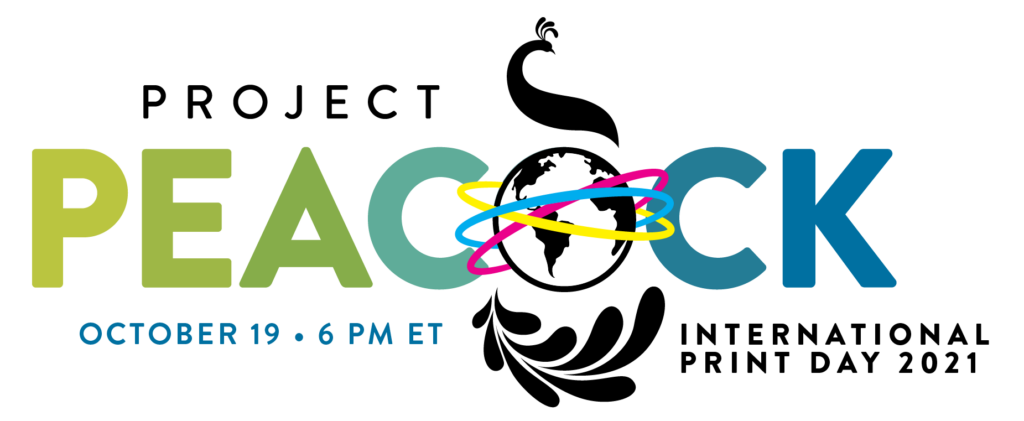 Join us to celebrate your LOVE of print with members from the Printerverse across the planet – and perhaps beyond!
Event kicks off at 6 PM ET on Oct 19 which is 9 AM Melbourne (GMT + 11) on Oct 20th with special guests Stephanie Gaddin, International Print Day Australia, and Kellie Northwood from the Real Media Collective.
Frank Romano is beaming in LIVE from the Museum of Printing for the opening session.
Deborah Corn, the Intergalactic Ambassador to the Printerverse is presenting on Rebranding Print.
Peacock Partner interviews with Canon Solutions America, DirectMail2.0, Graphco, and more PLUS lots of fun. JOIN US!
REGISTER NOW and you'll receive an all-access pass to every Project Peacock event as well as full access to the Peacock Platform 24/7 until the end of 2021!